Lycoming Builds Thunderbolt Helicopter 540 Engine
Lycoming Engines recently built the first YHIO-540-EXP373 Thunderbolt engine
Lycoming Engines recently built the first YHIO-540-EXP373 Thunderbolt engine. It shipped out on December 12th and was sold to Vertical Aviation Technologies for Vic Syracuse's Hummingbird helicopter kit. The Hummingbird is the world's first FAA certified helicopter to be sold in kit form.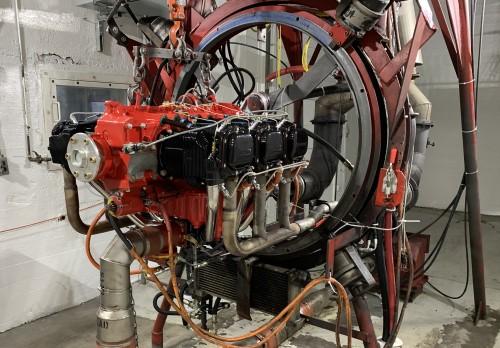 The helicopter was completed just two months after the engine left the Lycoming factory in Williamsport, PA.
Vic's YHIO-540-EXP373 is a Thunderbolt engine, the premium-hand-built version of Lycoming's engines built-to-order for experimental / non-certified aircraft. The Thunderbolt engine has boosted performance with ported/polished cylinder ports and weight matched rotating assembly. The engine also gets a boost in its ramp appeal with some custom color options and standard chrome parts.  Vic chose a vibrant red and black paint scheme to match the colors of his helicopter's paint scheme. This engine is unique because the aircraft required near-vertical mounting in this installation. Some changes had to be made to allow for proper oil flow around the engine, including a specialty drain installed in the rocker box covers and the addition of a dry sump system. The base engine is similar to other Lycoming's 540 engines, but it operates at a higher constant speed of 3250 RPMs.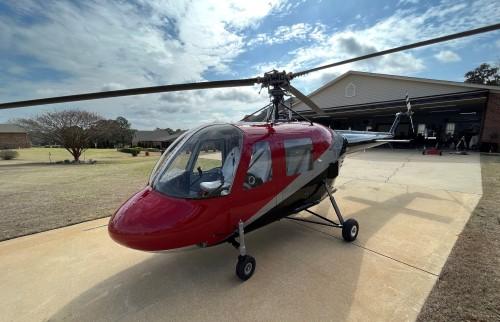 Vic has previously built and owns a Vans RV10 that is powered by a Thunderbolt YIO-540. He loves that 540, so of course he wanted another 540 for his helicopter. He is an avid supporter of Lycoming, Thunderbolt specifically, and has a prominent online following.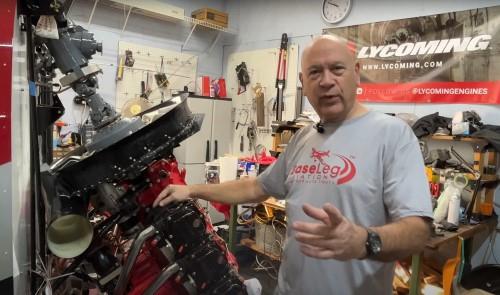 Vic has over 45 years of aviation experience beginning with the U.S. Air Force in 1977 as an Avionics Maintenance Technician. He has built a dozen award-winning aircraft, flown over 10,000 hours in over 70 different aircraft.
"I really like the reliability I have seen in the Lycoming engines I have installed new in 6 of the aircraft I have built. My RV-10 has over 1000 hours on the Thunderbolt IO-540, including 2 trips to Alaska. Having the Thunderbolt up front gives me confidence when flying over such rugged territory. I have the prop balanced to .01 Inches Per Second (IPS), and when people get in it, they insist I have a turbine up front!" said Vic.