Lycoming Delivers 1,000th Thunderbolt Engine
to Customer During '23 EAA AirVenture
Thunderbolt engines are Lycoming's brand of high-performance, built-to-order power plants for Experimental aircraft.  With Thunderbolt engines, customers get a genuine Lycoming engine that is factory-built, factory-tested, and factory supported.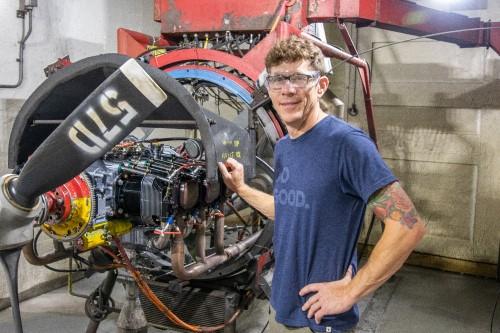 Josh Bergmann, an aircraft home-builder from the Mid-West U.S. knew he wanted a Lycoming 6-cylinder 540 for his project, and decided to go with the customizable Thunderbolt which he selected to have ported and polished cylinders, custom paint, balanced pistons, chrome accents and his choice of fuel system.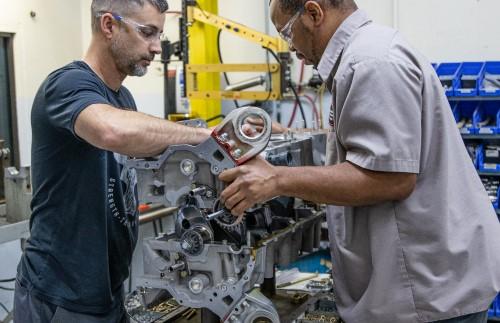 In late June, 2023, Josh visited Lycoming, met the team who assembled his engine, and watched it run for the first time in the test cells. Then a few weeks later on July 25 at EAA AirVenture 2023, his engine was revealed to a crowd of over 220 people.  This marked the 1000th Thunderbolt engine!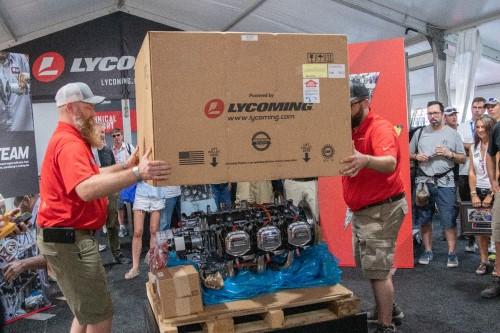 "I think we all know that Lycoming is the leader in durability, economy and power, and I am excited to put this in my plane," said Josh Bergmann upon receiving his engine at the ceremony.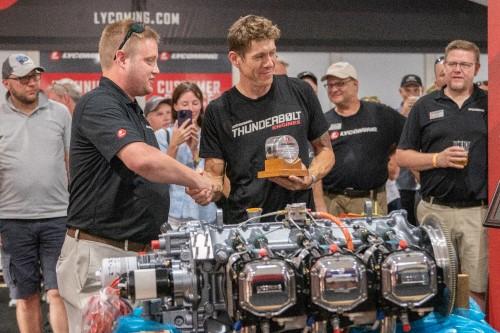 His custom configured engine (similar to an IO-540-D4A5) produces a little more than 260 HP at 2,700 RPM was picked up on his birthday and is going in his Van's RV-10 which he is aiming to complete as soon as possible.